About Us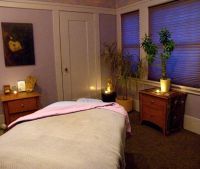 Body Mind & Spirit
has been serving and supporting
the Rockridge Community
for over 25 years.
We offer Great Massage Therapy
7 days a week
in a Comfortable
Healing Environment.
Our Excellent Staff of 10 Massage Therapists
offer some of the Best Bodywork sessions
in the Bay Area,
often with Same Day Appointments
If you want a Great Massage
at a Great Price
just call us and we
will be Happy to serve you.